Lip Reduction with Plastic Surgeon Dr. Bared
A lip reduction is a simple procedure which can be performed under local anesthesia to reshape the lips and make them smaller in size, balancing with the other facial features. Known as a lip reduction cheiloplasty the procedure takes about 45 mintues to perform and patient return home the same day. The lips are re-shaped to a more natural appearance which is often lost with the prior injection of long-term filler. Dissolvable sutures are used and remain in place for about one week. After a few days of swelling, patients can see the results on average in about one to two weeks. Speak with Dr. Bared today about your candidacy for a lip reduction.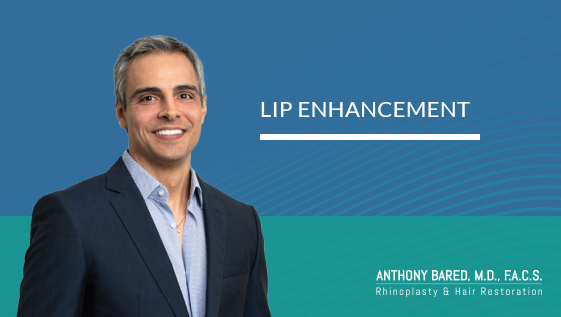 Lip Reduction Before & After Photos

Each patient is unique and individual results may vary*.
Frequently asked questions about Lip Reduction Surgery
Why Choose Dr. Anthony Bared
Last modified by Dr. Anthony Bared