Miami's Facial Plastic Surgeon
Dr. Bared's training was first in Otolaryngology at the University of Miami, followed by the awarding of a highly competitive fellowship (one of only about 40 nationwide) by the American Academy of Facial Plastic and Reconstructive Surgery at the University of Illinois-Chicago. He is Double Board Certified by the American Board of Facial Plastic and Reconstructive Surgery and the American Board of Otolaryngology. Dr. Bared has numerous publishing's and has lectured at various nationwide scientific meetings. Dr. Bared serves as a clinical voluntary Assistant Professor at the Florida International University, Herbert Wertheim College of Medicine.
Professional affiliations & contributions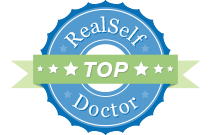 Specialty procedures
Dr. Bared is compassionate and talented surgeon, who now works as an associate with Dr. Jeffrey Epstein, and brings procedures to the practice which include:
Septoplasty and Rhinoplasty – In addition to advanced techniques in cosmetic and reconstructive rhinoplasty, Dr. Bared will accept insurance to perform septoplasty and turbinate work to improve breathing due to a deviated septum, as well as address both medically and surgically other problems with the nose and sinuses.
Full Range of Injectables – Dr. Bared has expertise with such products as Botox®, Juvederm®, Perlane®, Restylane®, Sculptra®, Belotero®, and Voluma®.
Treatment of Skin Cancers – and other skin lesions, and the reconstruction/repair of defects and scarring from skin cancer excisions, including that from MOHS surgery.
Fat Transfer & Augmentation – to the face to restore volume.
Fraxel® and other Laser skin procedures for restoring skin luster, reducing wrinkles, and tightening lax skin.
Upper and lower eye lid blepharoplasty (cosmetic eyelid surgery).
Face and Necklifts as well as a Brow lift.
Certain otolaryngology procedures, including minimally invasive endoscopy to help diagnose nasal obstruction and other disorders.
Otoplasty for aesthetic ear improvement.
The management and treatment of hair loss in women and men in conjunction with Dr. Epstein. This will also include spearheading the Women's Center for Hair Loss Diagnostic Clinic, offering state-of-the-art diagnosis and treatment – both medical and surgical- of hair loss in women.
Professional experience
Academic honors & appointments
Education
July, 2010 – July, 2011
University of Illinois-Chicago Department of Otolaryngology
• Fellowship, American Academy of Facial Plastic and Reconstructive Surgery
• Preceptor: Dean M. Toriumi, M.D.
June, 2005 – June, 2010
University of Miami Department of Otolaryngology—Head and Neck Surgery
• Clinical Chief Resident
August, 2001 – May, 2005
University of Miami Miller School of Medicine
• Doctor of Medicine
August, 1997 – May, 2001
Vanderbilt University
• Bachelor of Arts, Neuroscience
Certifications
Publications
| | |
| --- | --- |
| April, 2014 | Bared A, Rashan A, Toriumi DM. An objective assessment using 3D imaging of lower lateral cartilage repositioning for nasal tip contouring. JAMA Facial Plastic Surgery. |
| 2010 | Bared A, Ouyang X, Hoang K, Yan D, Angeli SI, Liu XZ. Antioxidant enzymes, presbycusis, and ethnic variability. Otolaryngol Head and Neck Surg. 2010 143(2): 263-68. |
| 2010 | Hachem RN, Bared A, Younis RT. Single-stage total endoscopic resection of a plexiform neurofibroma of the maxillary sinus in a child with type 1 neufibromatosis. Int J Pediatr Otorhinolaryngol. 2010. 74(4): 426-29. |
| 2010 | Bared A, Angeli SI. Malleus handle: determinant of success in ossiculoplasty. Am J Otolaryngol. 2010. 31(4): 235-40. |
| 2008 | Shnayder Y, Weed DT, Arnold DJ, Gomez-Fernandez C, Bared A, Goodwin JW, Civantos FJ. Management of the neck in merkel cell carcinoma of the head and neck: University of Miami experience. Head and Neck. 2008 Dec; 30(12): 1559-65. |
| 2008 | Civantos FJ, Zitsch R, Bared A, Amin A. Sentinel node biopsy for squamous cell of the head and neck. J Surg Oncol. 2008; 00: 1-8. |
| 2007 | Civantos FJ, Zitsch R, Bared A. Sentinel node biopsy in oral squamous cell carcinoma. J Surg Oncol. 2007 Sep; 96(4): 330-6. |
| 2007 | Bared A, Dave S, Angeli, SI. Mucoepidermoid carcinoma of the external auditory canal (EAC). Acta Otolaryngol. 2007 Mar; 127(3): 280-4. |
| 2007 | Dave S, Bared A, Casiano R. Surgical outcomes and safety of transnasal endoscopic resection for anterior skull base tumors. Otolaryngol Head Neck Surg. 2007 Jun; 136(6): 920-7. |
| 2005 | Civantos FJ, Werner JA, Bared A. Sentinel node biopsy in cancer of the oral cavity. Operative techniques in Otolaryngology. 2005; 16: 275-285. |
Book chapters
| | |
| --- | --- |
| 2014 | Epstein JS, Bared A, Kuka G. Ethnic Considerations in Hair Restoration. Facial Plastic Surgery Clinics of North America. August. 2014: 427-438. |
| 2012 | Losquadro DW, Bared A, Toriumi DM. Correction of the Retracted Alar Base. Facial Plastic Surgery. Apr;28(2):218-24, 2012. |
| | Bared A, Toriumi DM. Revision of the Surgically Over-shortened Nose. Facial Plastic Surgery. Thieme Medical. |
| 2009 | Bared A, Civantos FJ. Sentinel Node Biopsy for Oral Cancer. Early Diagnosis and Treatment of Cancer: Head and Neck Cancer, edited by Wayne Koch, Philadelphia, Elsevier. |
Presentations
| | |
| --- | --- |
| August, 2015 | U of Miami Faculty Grand Rounds, Bared A., Advances in Hair Restoration. |
| January, 2015 | Oral Presentation: Bared A., The Use of Rib Cartilage in Revision Rhinoplasty. American Academy of Cosmetic Surgery Annual Meeting. New Orleans, LA. |
| January, 2015 | Oral Presentation: Bared A., Correction of the Crooked Nose. American Academy of Cosmetic Surgery Annual Meeting. New Orleans, LA. |
| September, 2014 | Oral Presentation: Bared A., Hair Restoration—First few years. American Academy of Facial Plastic and Reconstructive Surgery International Meeting. Orlando, FL. |
| May 20th, 2014 | Oral Presentation: Bared A., Essentials of Achieving Natural Results. American Academy of Facial Plastic and Reconstructive Surgery International Meeting. New York, New York. |
| October 20th, 2013 | Oral Presentation: Bared A., Epstein JS. Low Level Laser Light Therapy for Hair Loss. American Academy of Facial Plastic and Reconstructive Surgery Annual Meeting. New Orleans. |
| 2012 | Oral Presentation: Bared A., Toriumi DM. An objective assessment of lower lateral cartilage re-positioning for nasal tip contouring using 3D imaging. American Academy of Facial Plastic and Reconstructive Surgery Annual Meeting. Washington D.C. |
| 2009 | Oral Presentation: Bared A.,Ouyang X, Hoang K, Angeli SI, Liu XZ. Anti- oxidant enzymes and age-related hearing loss (ARHL). American Academy of Otolaryngology—Head and Neck Surgery Annual Academy Meeting. San Diego, CA. |
| 2008 | Oral Presentation: Bared A. Ouyang X, Hoang K, Angeli SI, Liu XZ. Anti- oxidant enzymes and age-related hearing loss (ARHL). Florida Society of Otolaryngologists—Head and Neck Surgery/ Florida Society of Facial Plastic and Reconstructive Surgery, Naples, FL. |
| 2008 | Oral presentation: Bared A., Angeli SI. Malleus handle: determinant of success in ossiculoplasty. American Academy of Otolaryngology—Head and Neck Surgery Annual Academy Meeting. Chicago, Ill. |
| 2008 | Oral presentation: Bared A. Ouyang X, Hoang K, Angeli SI, Liu XZ. Anti- oxidant enzymes and age-related hearing loss (ARHL). University of Miami Department of Otolaryngology—Head and Neck Surgery Chandler Society Resident Research Forum, Miami, FL. – Resident Research Award. |
| 2007 | Oral Presentation: Bared A., Santana K, Angeli SI. Ossicular Chain Reconstruction: analysis of prognostic factors. University of Miami Department of Otolaryngology—Head and Neck Surgery Chandler Society Resident Research Forum, Miami, FL. |
| 2006 | Poster presentation: Bared A., Dave S, Casiano R. Surgical outcomes and safety of transnasal endoscopic resection for anterior skull base tumors American Academy of Otolaryngology Head and Neck Surgery Annual Academy Meeting, Toronto, ON, Canada. |
| | Poster presentation: Bared A., Dave S, Angeli, SI. Mucoepidermoid carcinoma of the external auditory canal (EAC). University of Miami Resident Research Poster Forum, Miami, FL. |
| 2006 | Poster presentation: Combined Otolaryngological Spring Meeting, The American Laryngological Rhinological and Otological Society. Chicago, Illinois. Bared A, Dave S, Angeli, SI. Mucoepidermoid carcinoma of the external auditory canal (EAC). |
Grand round presentations
| | |
| --- | --- |
| 2010 | Bared, A, Jewett BS. Otoplasty. University of Miami Department of Otolaryngology—Head and Neck Surgery Grand Rounds. |
| 2008 | Bared, A, Jewett BS. Management of Chronic Facial Paralysis. University of Miami Department of Otolaryngology—Head and Neck Surgery Grand Rounds. |
| 2008 | Bared, A, Ruiz JW. Endoscopic Management of Adult Tracheal Stenosis. University of Miami Department of Otolaryngology—Head and Neck Surgery. Grand Rounds. |
| 2007 | Bared, A, Grunebaum LD, Gallo JF. Chemical Peels. University of Miami Department of Otolaryngology— Head and Neck Surgery Grand Rounds. |
| 2007 | Bared, A, Angeli SI. Ossicular Chain Reconstruction. University of Miami Department of Otolaryngology Head and Neck Surgery Grand Rounds. |
| 2007 | Bared, A, Angeli SI, Roy S. Langherhan's Cell Histiocytosis: What the otolaryngologist needs to know. University of Miami Department of Otolaryngology Head and Neck Surgery Grand Rounds. |
| 2007 | Bared, A, Ruiz JW. Management of Laryngeal Fractures. University of Miami Department of Otolaryngology Head and Neck Surgery Grand Rounds. |
| 2006 | Bared, A, Jewett BS. Maxillary Fractures: Le Fort and Beyond. University of Miami Department of Otolaryngology—Head and Neck Surgery Grand Rounds. |
Awards
| | |
| --- | --- |
| 2009 | Resident Temporal Bone Competition |
| 2008 | Resident Research Award |
Teaching experience
October 21st, 2013
Instructional Course. Joining An Established Private Practice. American Academy of Facial Plastic and Reconstructive Surgery Annual Meeting. New Orleans.
October 21st, 2013
Instructional Course. Here Today, Hair Tomorrow: Why we do it and why you should too. American Academy of Facial Plastic and Reconstructive Surgery Annual Meeting. New Orleans.
2013
Florida International University, Premedical Student Shadowing
• Mentor
2009 – 2010
University of Miami School of Medicine ENT Interest Group
• Mentor
2002 – 2003
Kaplan Corporation
• Instructor, Medical College Admission Test (MCAT) course
Meeting and courses
| | |
| --- | --- |
| October, 2014 | University of Miami Department of Otolaryngology Rhinoplasty Course. Faculty. West Palm Beach, FL. |
| 2013 | American Academy of Otolaryngology—Head and Neck Surgery Annual Academy Meeting, New Orleans. |
| August, 2013 | University of Miami Department of Otolaryngology Rhinoplasty Course. Faculty. West Palm Beach, FL. |
| 2012 | American Academy of Otolaryngology—Head and Neck Surgery Annual Academy Meeting, Washington, D.C. |
| March, 2012 | University of Miami Department of Otolaryngology Rhinoplasty Course. Faculty. West Palm Beach, FL. |
| February, 2012 | Periorbital Rejuvenation. Didactic and cadaver course. St. Louis University. St. Louis, MO. |
| May, 2011 | American Association of Facial Plastic Surgery Advances in Rhinoplasty. Chicago, IL. |
| 2009 | American Academy of Otolaryngology—Head and Neck Surgery Annual Academy Meeting, San Diego, CA. |
| 2008 | Florida Society of Otolaryngologists—Head and Neck Surgery/ Florida Society of Facial Plastic and Reconstructive Surgery, Naples, FL. |
| 2008 | AO Principles of Operative Treatment of Craniomaxillofacial Trauma and Reconstruction. Philadelphia, PA. |
| 2008 | University of Miami Department of Otolaryngology—Head and Neck Surgery Division of Facial Plastic and Reconstructive Surgery Cosmetic Soft Tissue Course. West Palm Beach, FL. |
| 2008 | American Academy of Otolaryngology—Head and Neck Surgery Annual Academy Meeting, Chicago, Ill. |
| 2006 – 2010 | University of Miami Department of Otolaryngology— Head and Neck Surgery Annual Rhinoplasty, Temporal Bone, and Endoscopic Sinus Surgery Laboratory Dissection Course, West Palm Beach, FL. |
| 2006 | American Academy of Otolaryngology—Head and Neck Surgery Annual Academy Meeting, Toronto, ON, Canada. |
| 2006 | Combined Otolaryngological Spring Meeting, The American Laryngological Rhinological and Otological Society. Chicago, Ill. |
Organization memberships
American Academy of Facial Plastic and Reconstructive Surgery
International Alliance of Hair Restoration Surgeons
International Society of Hair Restoration Surgery
American Academy of Cosmetic Surgery, Fellow member
Florida Society of Otolaryngologists—Head and Neck Surgery/ Florida Society of Facial Plastic and Reconstructive Surgery
Alpha Omega Alpha Honor Medical Society
Phi Beta Kappa Society