Aging skin can exhibit a variety of different symptoms. Because of the decrease in skin elasticity that occurs over time, many people experience sagging around the face and neck. Sagging in the jawline, especially under the chin, can be more noticeable in women than in men.
About Sagging in the Neck
Sagging in the neck (also known as turkey neck) occurs in most women and men after a certain age. When muscles in the neck begin to weaken, the skin has trouble staying flexible and tight. The loss of firmness in the area causes the skin directly under the chin and the sides of the jaw to droop. With the loss of skin elasticity, the jawline can look softer and less defined over time.
What Causes a sagging neck?
One of the biggest factors that lead to the appearance of wrinkles in your neck is sagginess. As we age, our body reduces collagen and elastin production, causing our faces to sag. With the added weight of gravity, the facial skin becomes droopy and gathers under the chin. Over the years, this causes deep wrinkles, folds, creases, and lines to develop. These effects are often referred to as "turkey neck" because they resemble the wattles of a bird.
One additional cause for sagging in the jowls can be stubborn fat that accumulates under the jawline. Double chin makes the sagging in the jowl look worse and contributes to the turkey neck look. Stubborn fat under the jawline can be difficult to resolve by diet and exercise alone.
People who lose their muscle mass often experience muscle looseness and saggy skin. This is common, but it can lead to a turkey neck appearance.
There are additional factors why a sagging neck can occur since it is a common condition for many people. Sun exposure, sensitive skin, weight gain, genetics, delicate skin, and even premature aging can be partly to blame, but mostly it is the natural progression of aging that results in the appearance of loose skin underneath the neck.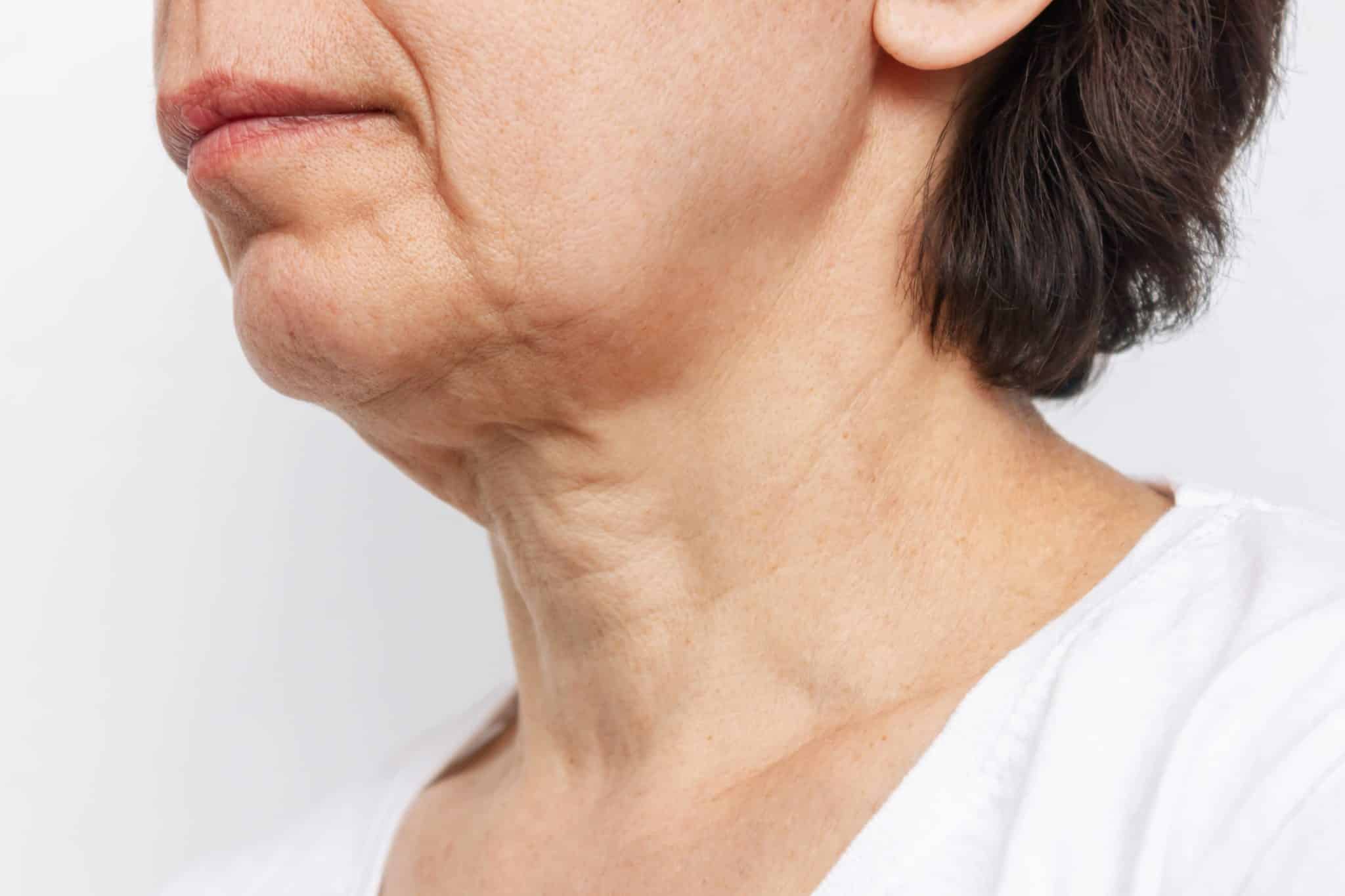 Can You Fix Neck Sagging At Home?
It can be difficult to reverse the appearance of aging without surgery. While there are many anti-aging treatments available for the face, they are usually designed for fine lines and wrinkles. These cosmetic creams do not usually address the natural sagging of the neck.
Neck exercises yield mixed results. While they may work temporarily to tighten the skin below the jaw, exercises must be done regularly and are generally not very effective.
Some popular exercises suggested for neck sagging include chewing motions and making a "kissing face". By stretching the muscles underneath the skin, it is thought that there may be a tightening benefit from these movements.
Since all exercise is generally good for the body, these exercises will cause no harm. The results, however, may not be as dramatic as one would hope. While neck exercises yield mixed results, there are more effective treatment options that can help to address signs of aging.
Several facial exercises can help reduce sagging skin and increase blood circulation. These exercises target specific areas of the face, like chewing exercises. Exercise for your forehead, chin, jawline, and neck can reduce excess skin. They can be done while watching TV, listening to music, or reading a book. Consistent exercises involve stretching muscles, while others focus on strengthening muscles.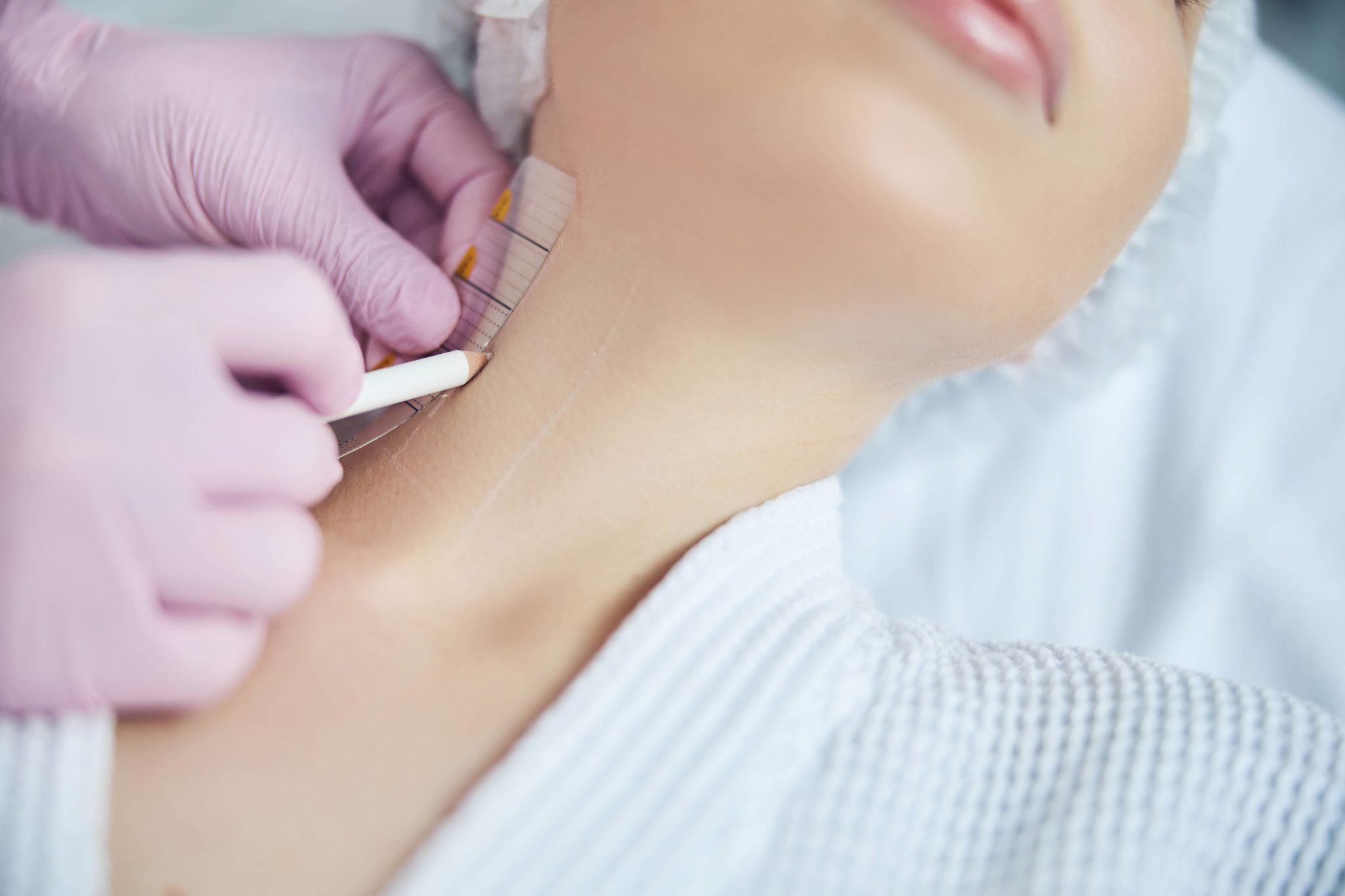 Corrective Surgery For Neck Sagging
Unlike non-invasive treatments like exercises, skincare routines, or collagen supplements, plastic surgery is the only neck rejuvenation option that will remove excess neck skin and fat cells for long-lasting results. Neck surgery is an effective and safe way to treat sagging neck skin and muscles.
For those who suffer from skin creases, a double chin, neck fat, or excessive sagging skin, plastic surgery can create dramatically, yet natural-looking results. For creating a contoured appearance and more youthful skin, Platysmaplasty surgery is often the best option.
What Is Platysmaplasty?
Platysmaplasty is most often referred to as a surgical neck lift procedure. This popular cosmetic surgery removes loose neck skin to tighten the neck, chin, and jaw areas. The surgery can reshape the look of the jaw, accentuating certain angles to make the face look slightly sharper and leaner.
Platysmaplasty is usually performed under general anesthesia, although local anesthesia is sometimes used. The surgeon makes several incisions along the jawline and then dissects down through the platysmal muscles to remove excess fat and skin. Afterward, he closes up the incision using stitches. Most patients return home after two days, while others require additional recovery time.
There are several different types of surgical procedures available. Corset platysmaplasty, liposuction, and cervicoplasty are all surgeries that can reduce saggy skin to shape the jawline for a more youthful, defined look. Although their methods vary slightly, a trained surgeon can help you figure out which option works best for you.


Ideal candidates for Platysmaplasty
You're Old Enough
Most people seeking cosmetic procedures are middle-aged or senior citizens who want to improve their appearance by correcting age-related changes and achieving a younger, tighter, revitalized appearance. Young people who have drastic weight loss, fatty deposits, and lots of loose skin can also be good candidates for these types of treatments.
There is no real age limit to undergoing a neck lift. However, the vast majority of young adults will not require such an operation. Older people who are unhappy with their looks may not require this kind of surgery. Your doctor will discuss which treatments or surgeries would be most appropriate for you.
You're Healthy
It's important to have a healthy lifestyle before having an elective cosmetic procedure. During your initial appointment with your doctor, they'll ask you questions about your current physical condition, if you have a healthy diet, and any medical issues you might have. Be honest about anything that could affect the outcome of your procedure.
While ideal candidates don't usually have any pre-existing conditions before their surgeries, having one doesn't necessarily mean they won't get approved for surgery. If the medical condition isn't something that makes the surgery more difficult, you may still be able to go through with it.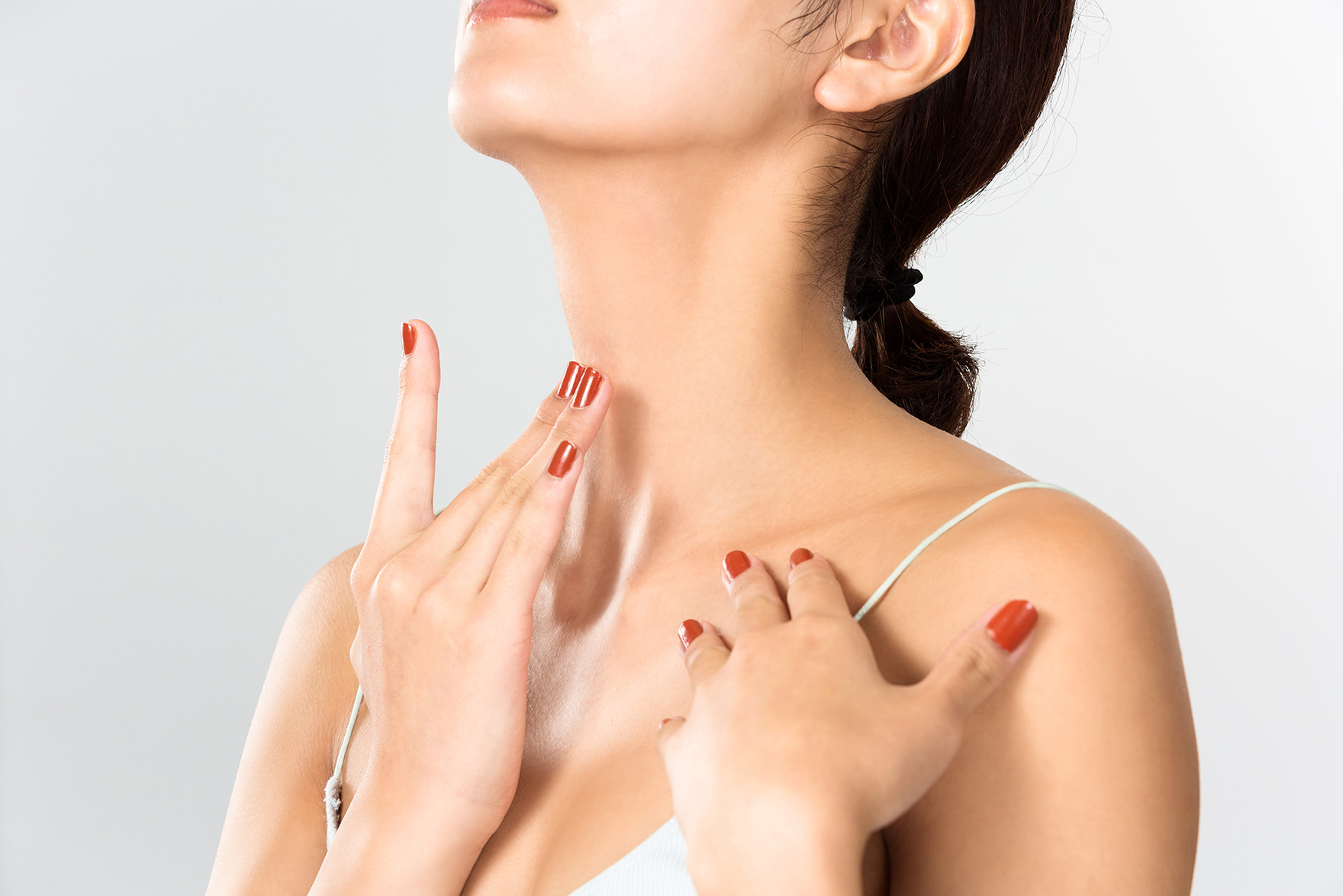 What Are the Benefits of A Neck Lift?
A neck lift can help to smooth and tighten a turkey neck, giving you a youthful appearance. Since neck sagging is generally a natural part of the aging process, tighter, firmer, and smooth neck skin will create a more youthful look. Getting a neck lift can take years off a person's appearance in a way that neck creams cannot.
The overall jawline is improved with this type of surgery. Even those who have not yet begun to see signs of neck aging can benefit from tightening the skin underneath their neck. Many people with a "weak chin" or those who have suffered from a thyroid condition can often experience more sagging than usual under their necks. A neck lift can efficiently correct this problem.
The overall neck muscles can also be tightened during a platysmaplasty. Because the skin underneath the neck is loose from a lack of neck muscle tone, tightening the area around the jaw will help you have younger-looking skin.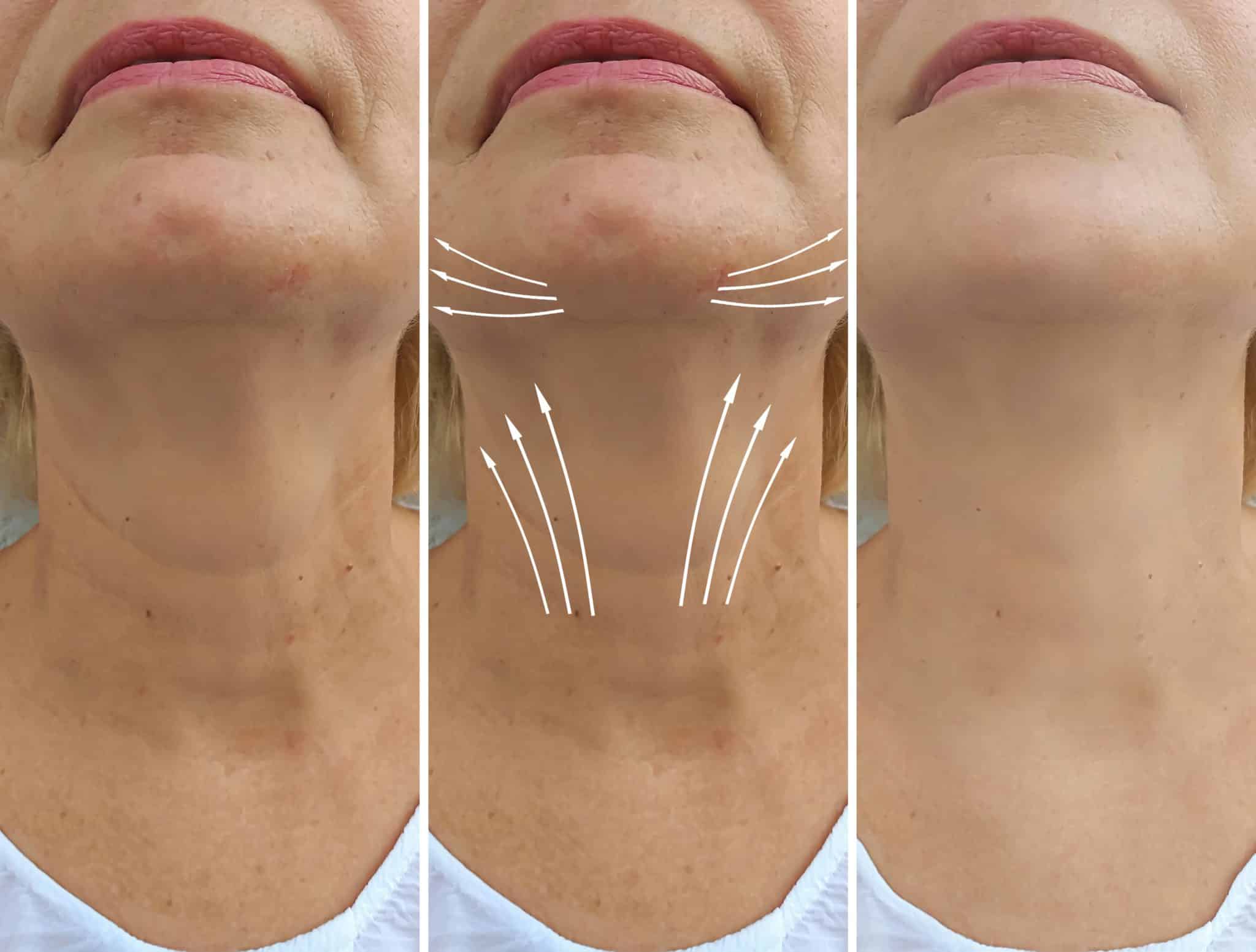 What Does Recovery Look Like?
After a neck lift, the treatment area may feel sore. Some bruising and swelling are to be expected for a few days or weeks following the surgery. Sleeping with an elevated head will help to ease any residual neck pain post-surgery.
During surgical treatment recovery, rest is crucial to the healing process. While the neck dressing can be removed after just a few days, strenuous activity is not advised at this point. In approximately one week, the sutures can be removed. Also, you have to avoid environmental risks like sun damage. Depending on the individual patient, a complete neck lift recovery generally takes anywhere from 2 – 4 weeks. Then, you will have tight and firm skin around your neck.
Choosing Your Neck Lift Surgeon
When researching the perfect doctor to perform this cosmetic procedure, knowing what to look for is essential. Credentials in the field are a necessity when finding the right fit. Dr. Anthony Bared is a board-certified plastic surgeon based in Miami, FL. He is certified not only by the American Board of Facial Plastic and Reconstructive Surgery but also by the American Board of Otolaryngology. To set up an initial Neck Lift Miami consultation appointment, please contact Dr. Anthony Bared at 305-666-1774.