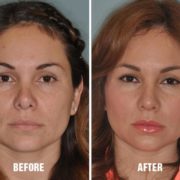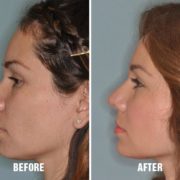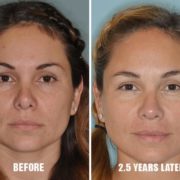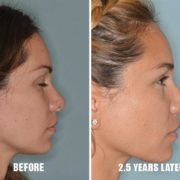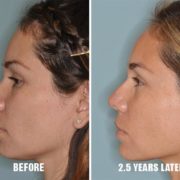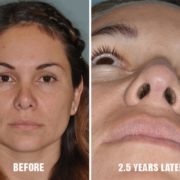 Patient Info
Procedure Description:
Frontal view: Patient underwent a previous rhinoplasty 5 years prior to revision. She was bothered by her bulbous tip and low dorsum (bridge).
Profile view: On her profile view she was dissatisfied by the shape of her nasal tip and "scooped" nasal bridge. Her bridge was elevated with rib cartilage and her tip was refined.
2.5 Years After: 2.5 year follow up on a revision rhinoplasty surgery for the correction of a sloped dorsum and severely upturned nasal tip. Follow up photos show the decrease in swelling and further tip definition on a patient with thick nasal tip skin. Also, seen is the stability and long term results of structural revision rhinoplasty.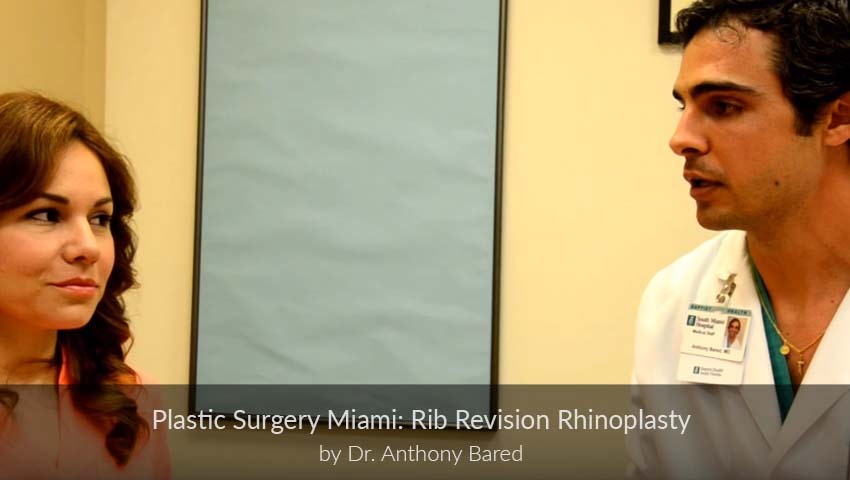 Surgeon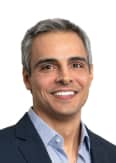 Anthony Bared, M.D., F.A.C.S.
Physician
Location
United States, FL, Miami, 6280 Sunset Dr #506, 33143
(305) 666-1774